Your manufacturer of customer adapted hydraulic cylinders.
Enough power to move mountains. And timber. And inventory.
Melin & Carlsson manufactures hydraulic cylinders for mobile and industrial applications. Our products are used daily by businesses moving anything from soil to finished goods – using forklifts, excavators and other heavy equipment. In fact, in any system where force needs to move from one area to another, hydraulic cylinders play an important part.
We are experts in hydraulics
With an annual production of 70,000 hydraulic cylinders in our two production units within the operations for Melin & Carlsson and Borås, we dare to call ourselves experts in this area. It is no coincidence that hundreds of OEM manufacturers both in Sweden and in export markets have chosen us as their supplier of hydraulic cylinders.
Areas of use
With 30 years in the industry, we know that different areas of use in different environments require customized solutions. With our long experience of hydraulic cylinder manufacturing, we have a wide knowledge of challenges that exist in different areas. Below you can read more about different uses.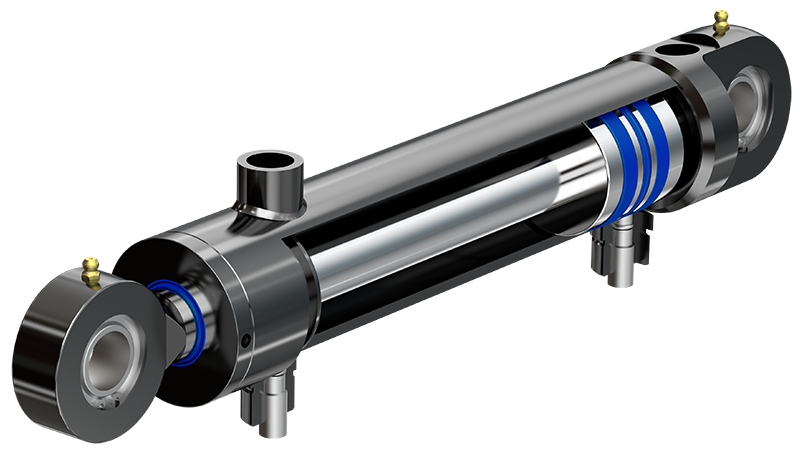 Hydraulic cylinders –
an important part in your machinery.
Whether it is a customer adapted cylinder or standard cylinder. Smartly managed, it can also improve your business. As a partner, we at Melin & Carlsson can support in several ways!
We have experienced a good start of 2023. Although we regularly encounter new challenges, we have so far solved most of the problems with...
read more
Thank you for a good collaboration in 2022! From all of us to all of you: Merry Christmas and a happy new year! ...
read more