Attachment designs
We know that different applications in different industries with varying requirements and areas of use require customized products. In the large amount of cylinders we manufacture each year, there are a number of variations in both size and design. We manufacture cylinders that fit your products. Welcome to contact us.
Joint bearing
Fastening with ear and joint bearing is among the most common. It provides a flexible and robust attachment with a wide range of choices regarding the type of joint bearing.
Thread
Both internal and external threads are common where the attachment is fixed in the axial direction. Threading is also cost-effective as it is done in connection with the manufacture of piston rod or tube end.
Flange
A flange is often placed on the tube in applications where the cylinder must have a fixed attachment. The flange can have different shapes and dimensions depending on where the cylinder is mounted.
Yoke
A yoke provides a movable mounting of the tube and means that the attachment does not need to be placed at the end of the cylinder. The yoke's pins are adapted to fit the product it is fitted into.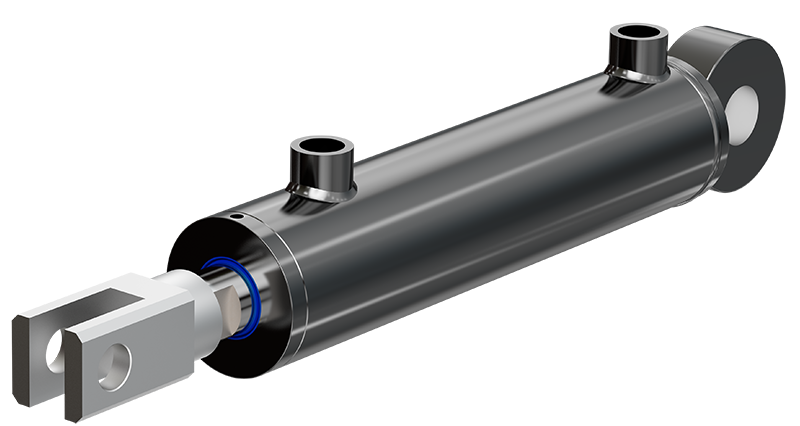 Fork
An ear in the shape of a fork allows the opposite attachment point to be simpler and provides a robust attachment.
Bushing
Bushings are frequently used in regular ears as well as in fork ears or similar to absorb friction and wear and thereby create a long life for the product.
Special
We also manufacture cylinders with other types of custom mountings. If you have special requests, we are happy to look at these together with you to find a good solution.