Customer case Hammar – side loader/ Hammar lift
Hammar Maskin dominates the world market for side loaders with an almost 70 percent market share. Melin & Carlsson stand for the "muscles" in the machinery.

A "Hammar lift" is a self-loading trailer with cranes that lift the load from the side and which is mainly used to handle containers. The customers are haulage companies that have contracts to transport containers and the field of work is preferably ports.
"Packed and painted in the customer's color"
A considerable amount of cylinders leave Tranås to be received in Olofsfors. All painted in the exact color and gloss specified by the end customer, which saves Hammar a time-consuming step in their production. In addition, kit-packed and fully assembled with a valve so that Hammar can mount the cylinders on their products without unnecessary reloading.
These are some of the added values ​​that are the foundation for a long and rich collaboration.
"Melin & Carlsson are flexible in terms of delivery times, affordable and responsive to our requests, while they are constantly working to improve quality."
"In addition, they work closely with our designers when we develop, test and verify new cylinder types, and are quick to act and resolve any problems that arise. We have a very good collaboration and a good dialogue", states Hammar's purchasing manager Marcus Johansson.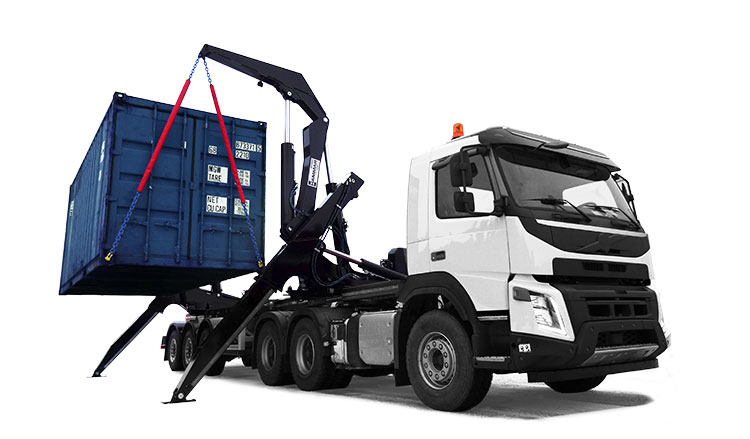 Hammar Maskin – world leader in side loaders
The family owned company Hammar Maskin in Olsfors outside Borås is a world leader with its "Hammarlift" side loader for containers. The export share is 95% and the market spans 112 countries. Malaysia and Australia are the biggest markets.