Power to move mountains
And timber. Or inventory.
Since 1990, we at Melin & Carlsson have built up an acknowledged good competence in cylinder manufacturing. Our cylinders are used to move everything from excavated material and timber to grain, garbage and stock – on forklifts, trucks and construction machinery. In short, in all situations where you convey power.
Specialist in hydraulics
Since 1990, Melin & Carlsson has been developing and manufacturing hydraulic cylinders for mobile and stationary applications. Our production facilities in Tranås and Borås employ around 100 people and estimated turnover for 2023 is approximately SEK 230 million.
In 2021, Tubex AB / E2 systems, which have been active in the industry since 1982, were acquired, and since autumn 2023 both Tubex and E2 systems are legally part of Melin & Carlsson AB.
Every year approx. 70,000 double-acting or single-acting hydraulic cylinders in dimensions from 25/16 to 300/230 mm with strokes up to over 6 meters leave our factory in Tranås. Telescopic cylinders are also manufactured here under the Tubex brand, which today has a leading position on the market.
Our factory in Borås primarily manufactures pneumatic cylinders, cylinders that use water as a propellant, and products within the E2 systems range.
We offer
A wide basic range of products
Customized solutions of most existing types
Swedish-made at a competitive price
Business philosophy
Our business philosophy – to deliver customer value and power to customers in the recycling, forestry, transport, material handling and construction industries – is gaining traction, especially with customers who demand customized solutions. For that, we are grateful to our competent employees, who provide strong support throughout the entire chain, from idea to delivery of the finished product.
Business partner with a focus on customer benefit
The major challenge in an industry characterized by short lead times is delivery precision. By controlling the processes, putting focus to the quality work and improving the forecasting tools, we guarantee that you get the right cylinder with the right function, delivered at the right time and in the right way.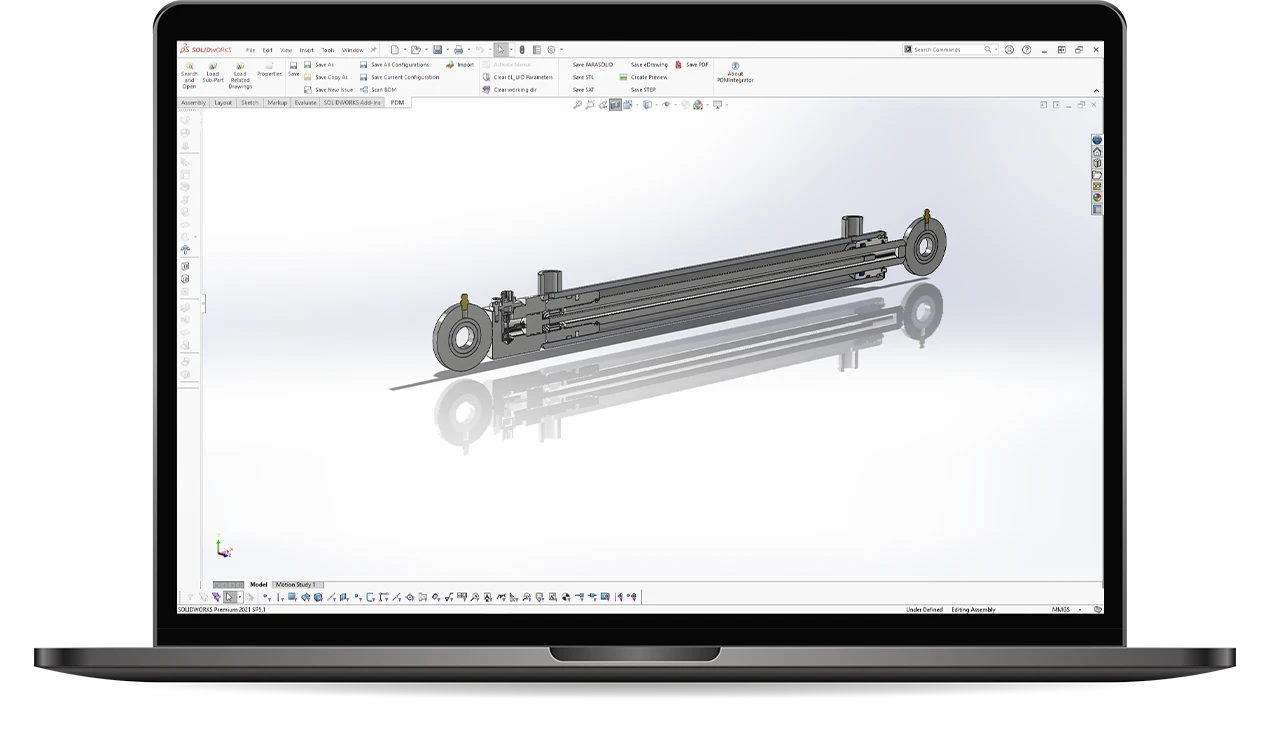 Collaboration that generates added value
We work closely with our customers in their development projects, where our experience and broad knowledge that we have built up over many decades comes in handy.
Our work takes place in both a 2D environment in AutoCAD and in a 3D environment in Solid Works / STEP). This allows us to handle everything from simpler drawings to working together in complete product models.
Welcome to test us!
• Standard cylinders
• Customized cylinders
• Telescopic cylinders
• E2 Systems